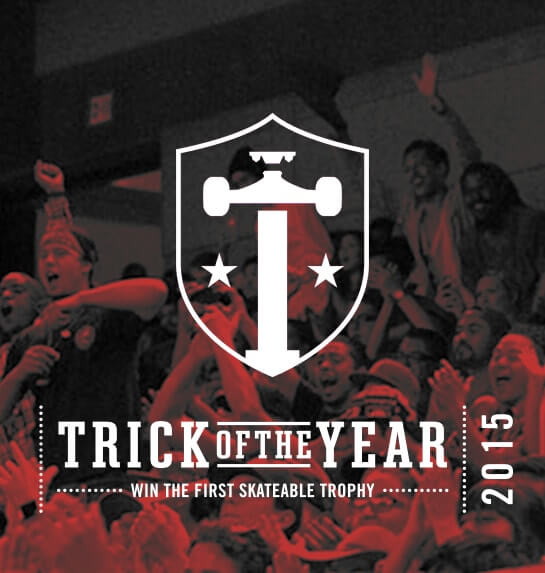 Street League: Trick of the Year
Street League Skateboarding had a brilliant idea. They began to feel a rift forming between professional skateboarding and the community that elevated it. They needed a way to bridge the gap and lift the community to level of the pros. What they came up with was Trick of the Year: an Instagram based, six month-long competition allowing users of all skill levels to upload their best trick for a shot at winning the title of Trick of the Year (as well as a $10,000.00 piece of equipment of the skater's choosing). After users authenticated their Instagram accounts through the site, a custom scraper would pull their hashtagged videos into a content management system (CMS), for posting to the site. Full moderation capabilities were available through the CMS. Riders and viewers would visit the site throughout the competition and vote for tricks they felt worthy of the title.

With Trick of the Year, Black & Red started with a blank canvas and worked from the ground up. Black & Red designed the full user interface to make it flow simply on the surface, and built an elegant back end CMS behind the scenes to help keep things running smoothly. Trick of the Year utilized a vote-to-promote system where users with an Instagram account could view a continuous stream of content. Reddit-style up-vote & down-vote algorithms were used to keep the rankings fluid and ever changing. Each post was a video and each user had one vote per video. The site was used as a brand awareness asset for Street League, as well as an exciting promotional tool for several large skating events throughout 2015. Street League received world-wide participation in the online competition!
Project Info
Street League Skatboarding
Street League Skatboarding
View Project