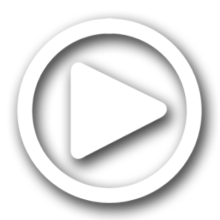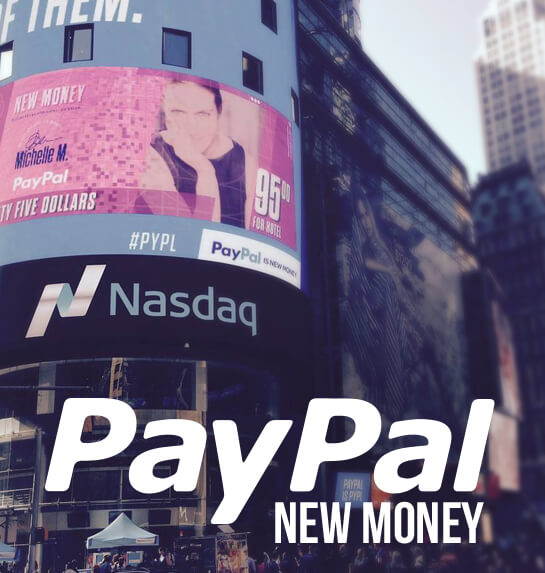 Paypal: New Money
The New Money project was a unique and creative project from Paypal. To announce the company's independence as a publicly traded company, the Folks at Paypal wanted to show the public what the future of cash could look like by putting their own face on the bills… on a major Times Square billboard. This project required some real coding chops and problem solving skills, but in the end, the final result was nothing short of spectacular.

The scene was set below the main Nasdaq billboard. Participants would walk by, see the commotion and promotional materials (including free doughnuts), and investigate. Located there were photo booths that would snap their photos to later be displayed on the big board. After entering their information, the user photos would be added to a database and later selected for display using a specially designed "Decay Algorithm" that would select photos semi-randomly using time, and number of iterations to determine which photo deserved to be displayed most.

The New Money promotion was an extremely unique project that required varied levels of out-of-the-box problem solving, immense screen sizes, clever use of the internet, participation with the local public and integration with the material world. In the end, it all went off without a hitch, with every seam stitched and every fold ironed. The project gained attention from many major publications including The New York Times and The Wall Street Journal and garnered around 2.5 million social media impressions.
Project Info
CP+B
Paypal