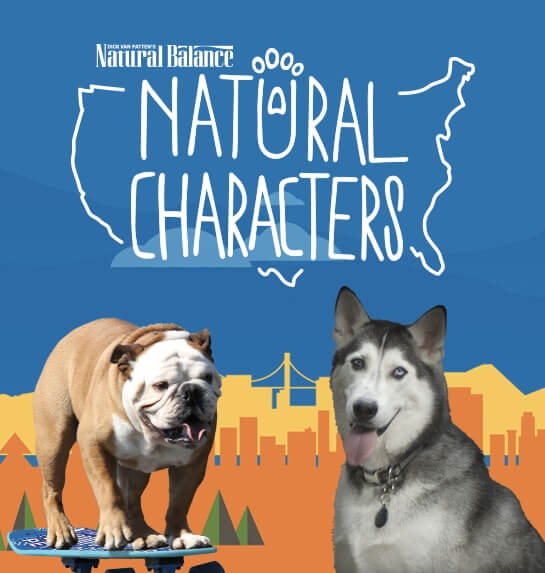 Natural Balance: Natural Characters
Natural Characters was a campaign launched by Natural Balance Pet Food. The primary goal was to focus on the kooky dogs, cats and other pets that exist throughout the United States. Natural Characters toured across the country to bring these wacky characters to the stage of the world wide web. The Natural Characters microsite was designed as a way to depict Natural Balance's dedication to pets by showing how they view them. Pets with personality deserve the personal touch when it comes to their nutrition. Black & Red was brought on to craft a site that captured this passion, and created a fun & stimulating environment for pet owners to interact with.

Because the campaign was a live, nationwide tour, we needed to provide a filter for the pet's origins. Users had the ability to select a region of the United States from which they could select a pet. A custom image uploader was built for pet owners to upload photos, and each pet had their own individual profile page. The site was integrated with a full blown custom content management system for full control of the site with moderation. Included were video embeds, social media connectivity (Facebook, Twitter, Email Share), auto-sorting of page layout based on user-detected region, and an advanced responsive architecture to accommodate the feature-heavy pages and ever growing database of pet profiles.
Project Info
Evolution Bureau
Natural Balance