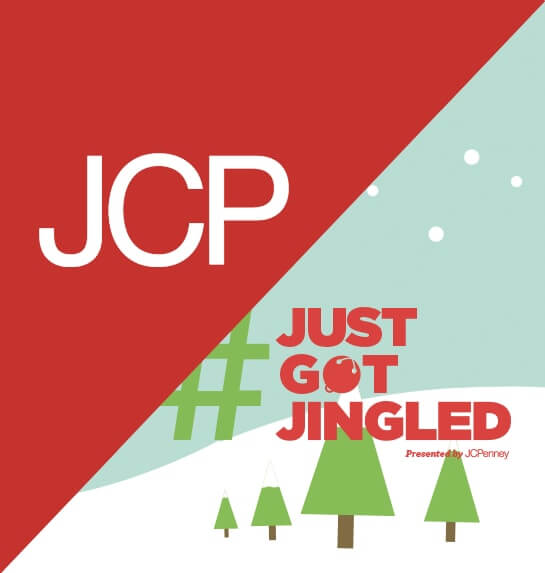 JCPenney: Just Got Jingled
JCPenney has always been a prominent face during the holiday season. In 2014, they conceived the project #JustGotJingled, an interactive holiday micrcosite riddled with treats. User activity would be tracked with the hashtag #JustGotJingled and it would act as the keystone in assembling all of the user-generated content into one location. #JustGotJingled combined social elements from all over the internet (Buzzfeed, Instagram, YouTube, Twitter, Weather.com, Facebook, etc. ) to create a media-heavy microsite, jam-packed with holiday cheer. On an extremely short timeline, Black & Red was brought in to deliver the project in time for the holiday rush!

Landing on the main page dropped users into a plethora of interactive activities. Featured at the top was a "Candy Cane Counter" which tracked the use of the two hashtags #Give and #Receive, pitting the two jovial terms against each other with a visual counter display. The site also worked together with Buzzfeed for symbiotic promotions and holiday themes. Live stream videos played various jingles and carols while a constant countdown to Christmas morning ticked away. All of these tools and pieces came together to build an impressive piece of internet real estate where almost any click resulted in a beautiful display of functionality. Happy Holidays!
Project Info
Evolution Bureau
JCPenney