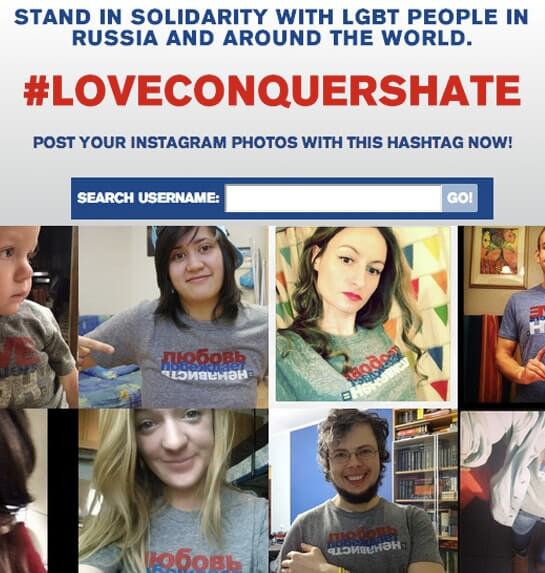 Human Rights Campaign: #loveconquershate
This was a unique project and not only because it was primarily intended for a Russian audience. Human Rights Campaign wanted a photo wall featuring a slew of Instagram photos utilizing the hashtag #loveconquershate. HRC's goal was to spread awareness of LGBTQA ideals and raise awareness at a viral level. Users would spread love and understanding through use of Instagram and social media, then see the effect by visiting the microsite. HRC brought this project to MVMT, who then brought it to Black & Red to be completed by an OG.

The primary piece of the whole operation was the photowall. Other features included a search bar that allowed users to search for their own handle or for a friend's to see their activity.
Project Info
Movement Strategy
Human Rights Campaign