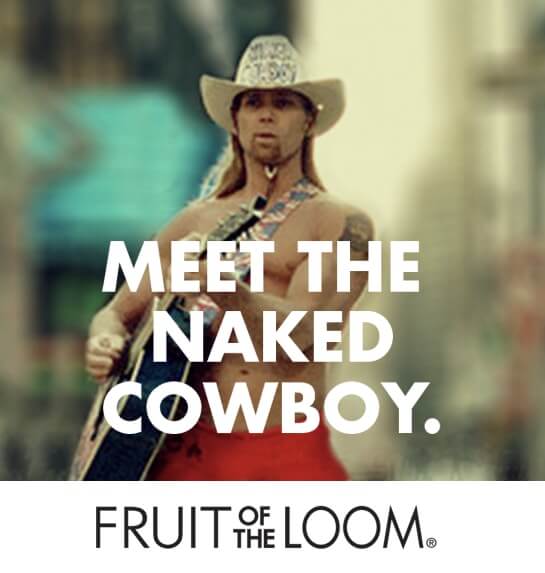 Fruit of the Loom: Naked Cowboy
Robert John Burck is a street performer who took on a huge amount of popularity when he took on Times Square in New York City. In early 2014, Fruit of the Loom, Crispin Porter + Bogusky, and Black & Red ran the Naked Cowboy campaign in which users and the Cowboy himself posed for pictures live. Images were uploaded and shared via Start Happy HQ (a Fruit of the Loom microsite built by Black & Red) Instagram, Facebook, and Twitter social media outlets.

Along with social media outreach and integration, participants posed behind cardboard cutouts of underwear models. Throughout the day, these photos had a chance at hitting the Times Square billboards and could later be accessed via the website.
Project Info
CP+B
Fruit of the Loom