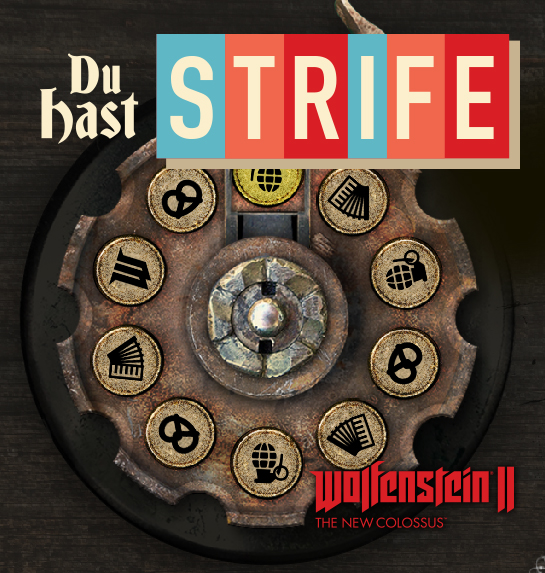 Wolfenstein: Du Hast Strife
Bang Bang, Pew Pew! Those are some of the sounds you'll hear in Wolfenstein: The New Colossus, the follow up to Bethesda's hit Wolfenstein: The New Order. As avid video game nerds and/or dorks, we couldn't have been happier to use our web expertise to help promote this alternate-timeline, nazi-robot, FPS. Midnight Oil wanted to build Du Hast Strife, a 9-week sweepstakes with daily instant-win prizes, working in tandem with Bethesda and Game Stop. We knew a thing or two about that kind of thing so we built the thing!

The site was built to emulate a living board game that players could advance on every week. It had a strict artistic layout that featured numerous high-fidelity animation sequences that played on a constant, seamless loop on all browsers as well as mobile devices. Flames, cars and creatures all leap from the screen to invite users to take part in this sweepstakes that has to be witnessed to be experienced.