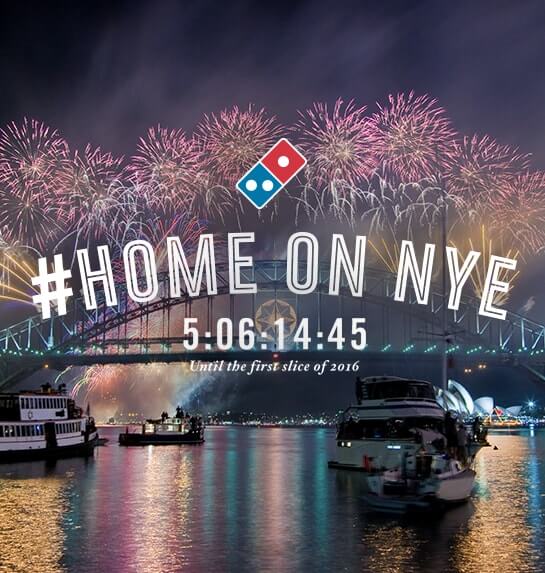 Domino's: New Year's Eve at Home
This was another project that highlighted Black & Red's role as a top notch clinch-in-a-pinch team. This one was dropped on our doorstep with four weeks until the sharp deadline of December 31. With no creative to work from, Black & Red worked night and day in tandem with CP+B's design team to structure a skeleton that we could skin when the visuals arrived.

This was a strong moment of two teams working parallel to produce an immaculate big-name website, representing a large enterprise. NYE at Home featured multiple interactive modules including animations, quizzes and a "Heat Map" that integrated the Domino's API to display where in America Domino's pizza was being ordered and how much. With such a rapidly approaching deadline during the holidays, there was no team but Black & Red who could pull it off. It was a fast paced project, with final creative assets arriving up until the last day. The site passed quality assurance testing the day before New Year's Eve, and the project went off without a hitch!
Project Info
CP+B
Domino's