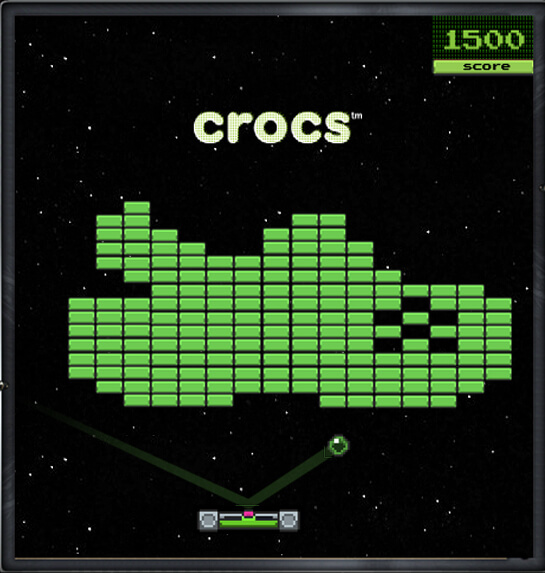 Crocs: Brick Breaker
Web banners have always been a huge part of what we do here at Black & Red, as we adore beautiful designs and problem solving in animation. Every now and again we get a project that, not only produces a delightful example of web advertising, but is also a blast to build. The game of Brick Breaker is no secret to anyone, young to old, Nintendo to iPhone 6.

When Crocs came to us to build them an interactive expanding Brick Breaker web banner in the shape of one of their signature shoes, we were overjoyed to revisit this old classic. The banner allowed users to engage in a full round of classic Brick Breaker, which was not necessarily easy to win (our quality assurance team loved and hated us), and users were presented with different value coupons depending on their final score. Firework animations were even added to the end screen for winners!
Project Info
McKinney
Crocs