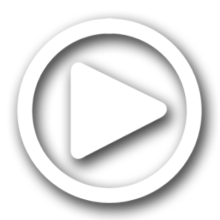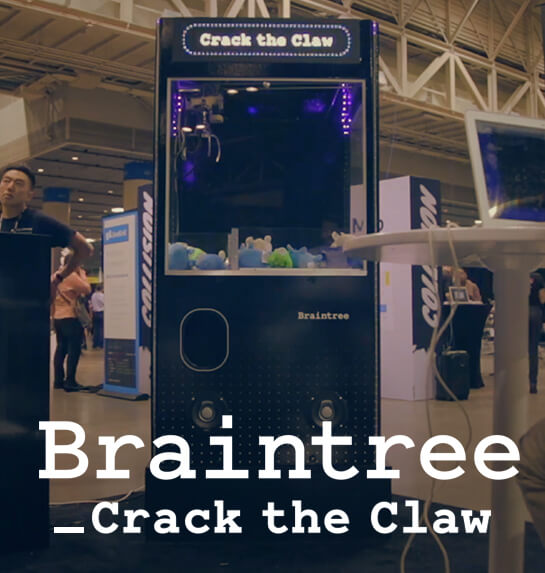 Braintree: Crack the Claw
Remember that claw game you used to play as a kid; the one filled with stuffed animals or candy prizes that you could win if you had enough quarters, time, and dexterity? Brain Tree was looking for an interesting physical technology piece to use at trade shows during the summer of 2016, and reached out to Black & Red with an RFP for a custom claw machine. Within four days, Black & Red purchased a claw machine, interfaced with the electronics, and built a prototype machine that could be operated remotely through the internet with a webcam. This prototype was presented with our proposal, and winning the project was a slam dunk.

In the completed project, users would navigate to a web app on their cell phones, and after completing a short survey and answering a few tech questions, would be given a chance to operate the claw machine using their cell phones only. Complete with a live-streaming, downward facing camera located inside the machine. By combining classical analogue technology and concepts with modern digital ideas, this seven foot pillar was the highlight of Collision trade show conference.

Black & Red built all of the physical electronics in house, and designed all of the software systems for the machine. Fabricators, vinyl shops, and shipping/crating vendors helped rebuild the machine to double it's original size. The primary difficulty for this project was bringing all of the pieces together and making them work harmoniously and simultaneously. The Claw Machine featured over 1000 RGB LED lights, a bumping (1000Watt!) interactive speaker system, a fully animated LED marquee board with custom animation, a web-app with custom interface, a digital joystick and custom vinyl graphics for the exterior of the machine. Together, 12 servers worked together to create an exciting and memorable user experience. Designed for high-traffic crowds, with a built-in queueing system, the Claw was played over 2500 times at its first trade show, in just 3 days The project generated more buzz and excitement than was ever anticipated! Two machines were built: One currently is on tour throughout the United States, and one lives in the lobby of Brain Tree's corporate offices.
Project Info
CP+B
Braintree