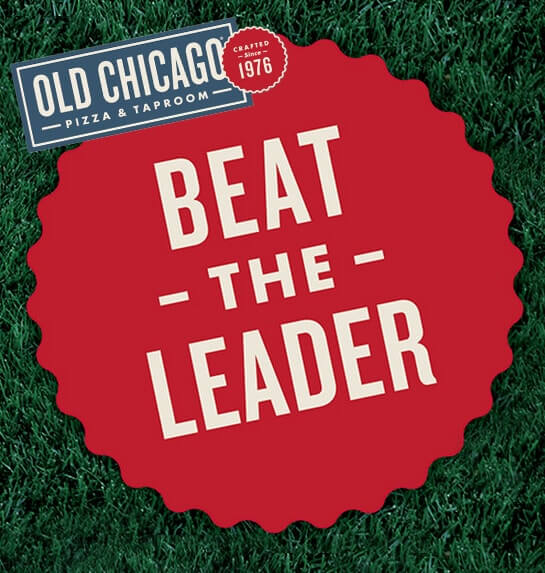 Old Chicago: Beat the Leader
Old Chicago is a popular chain of family-friendly restaurants located throughout the United States. They're famous for their selection of pizza, Italian entrees and beer. For a period of time, Old Chicago patrons would play a game called Beat the Leader which was a pick em' style game built around the NFL. In classic pick em' fashion, patrons would use pen and paper to choose winning teams for that week. As the game picked up steam over the years , Old Chicago decided that a digital approach was needed to take Beat the Leader to the big leagues.

The Beat the Leader Web Site was created to streamline the pick em' process, create a nationwide player network, and take advantage of social media to enhance brand awareness. The site allowed players to register, make their picks, and manage their accounts online. The user interface was designed with analogue pick em' sheets in mind, and a simple user experience. Old Chicago could award perks to individuals with winning records and individual restaurants around the country could now compete with each other. This resulted in the extinction of the analog version of the game and a whole new level of Beat the Leader. Additionally, social components were added to give participants a means of competing against their personal friends and family.
Project Info
Movement Strategy
Old Chicago