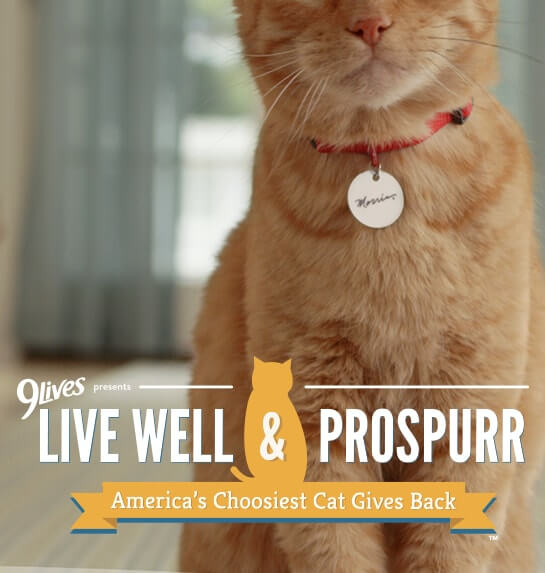 9 Lives: Live Well and Prospurr
The time had come for 9Lives cat food and Morris the Cat to become active among the young web heads of the millennial generation. Live Well and Prospurr was conceived as a chance to learn from our cats who, more often than not, get to live the good life. Morris the Cat, with a history of over 50 commercials, movie cameos, books and more, has lived the greatest life a cat could imagine. Live Well and Prospurr would spread his message of good and healthy living to an audience that only the world wide web had access to.

A constantly updating sweepstakes was the core objective of the Live Well and Prospurr microsite. Over nine months, and through five different sweepstakes, users could upload images of their cats using Instagram hashtags, Twitter hashtags, Facebook, or a direct custom image uploader. Connected to a custom built content management system, 9Lives had the ability to moderate user submissions, control miscellaneous promotional links & images on the site, and select winners of each sweepstakes. Social awareness boosted Morris's growing online presence, and gave many domestic cats the opportunity to shine in the limelight!
Project Info
Evolution Bureau
9 Lives